365-Wellness Program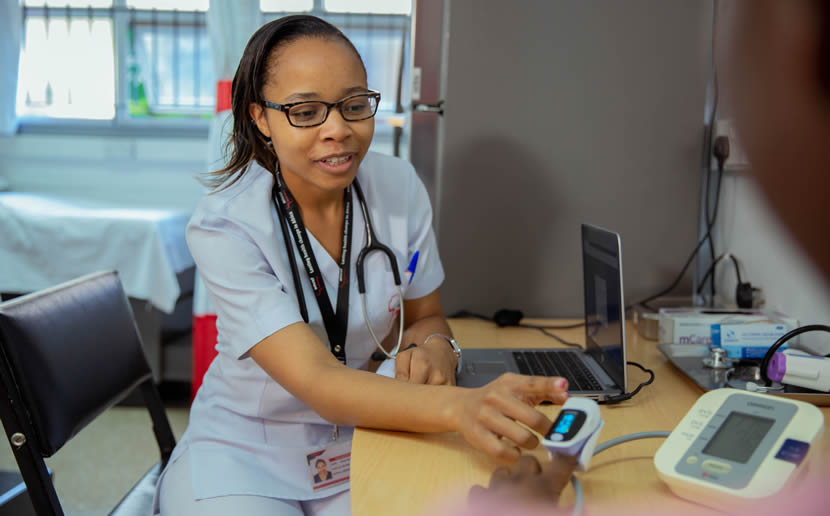 365-WELLNESS Program
Wellness is often understood and experienced as a day when health providers take participants through a battery of tests and provide results.
The Amref Medical Centre wants to change this experience by delivering tailor­made programs which meet the participant's specific health needs.
By moving away from a 'one size fits all', the 365 Wellness program emphasizes understanding factors unique to each individual e.g. their genetic make-up and psychological and social factors that affect their health.

Why is our 365-Wellness Program unique?

Using a human-centred design thinking approach. AMC engaged patients, caregivers, health insurance providers and medical professionals through a workshop to provide perspectives on their core needs and expectations of wellness interventions.
The findings have birthed 365-Wellness with four autonomous components individuals can access depending on their health needs.

Organizations are also at liberty to select the most suitable component for their employees. We provide support in determining the most appropriate program for the organization and individual participants. Our medical professionals are excited to help you determine the best program for your organization.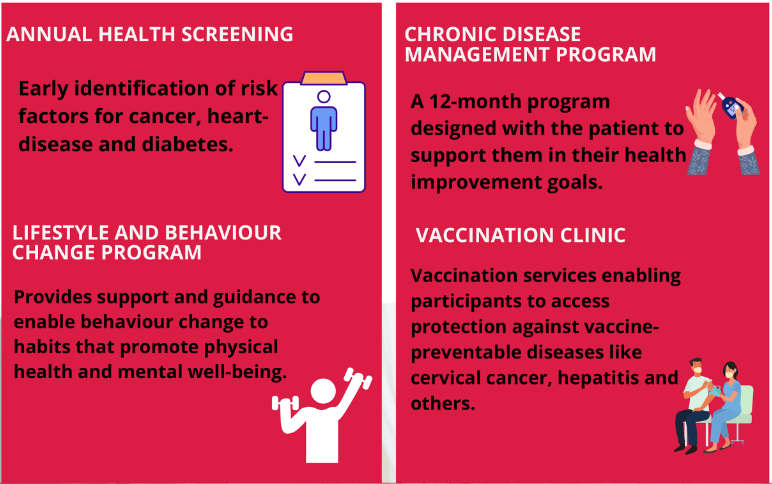 Book Now for 365-Wellness Program
Benefits of 365-Wellness for Employers

365-Wellness will  promote  the  informed use of  health  benefits  among your employees.

365-Wellness will increase your employees' quality of life and productivity at work.

365-Wellness will allow you to provide additional value to your employees as they support your organization to meet its goals and objectives.
Benefits of 365-Wellness for Employees

Bespoke Healthcare
365-Wellness is a program designed with you and for you. No assumptions about what your health status should be. We will work with you to set and achieve the health goals that are most important to you.

Empowerment
365-Wellness allows you to take charge of your health by determining how many steps you want to take to achieve better health and physical fitness.
Convenience
Our healthcare team uses a hybrid approach for consultation which supports your schedule and saves you time.
Benefits for Our Health Insurance Partners
By engaging two key health insurance companies in the design workshop, we understood the need for healthcare providers to move from focusing on annual wellness events to supporting participants through more deliberate and bespoke health programs. 365-Wellness is positioned to respond to this need.

Limit overutilization of benefits.
Unlike traditional wellness programs where clients' age and gender brackets determine the required tests, our tailored programs use a medical risk assessment approach. We can rationalize each intervention ordered and reduce unnecessary utilization of medical benefits.

Value Addition
Our revamped program goes beyond reminders for drug refills and appointments to include setting and achieving health goals that improve their overall outcome.

Client-Based Solutions
Our 365-Wellness program allows you to offer your clients a comprehensive solution, including vaccination drives from a gazetted vaccination center